Are you all set for the event? Let's now create the hype for your event, Take your event to the world stage with us, and together we can make the event bigger than we have imagined. Explore various features to promote your event in front of the right audience.
Top Features of the NinjaFair's Virtual Event Marketing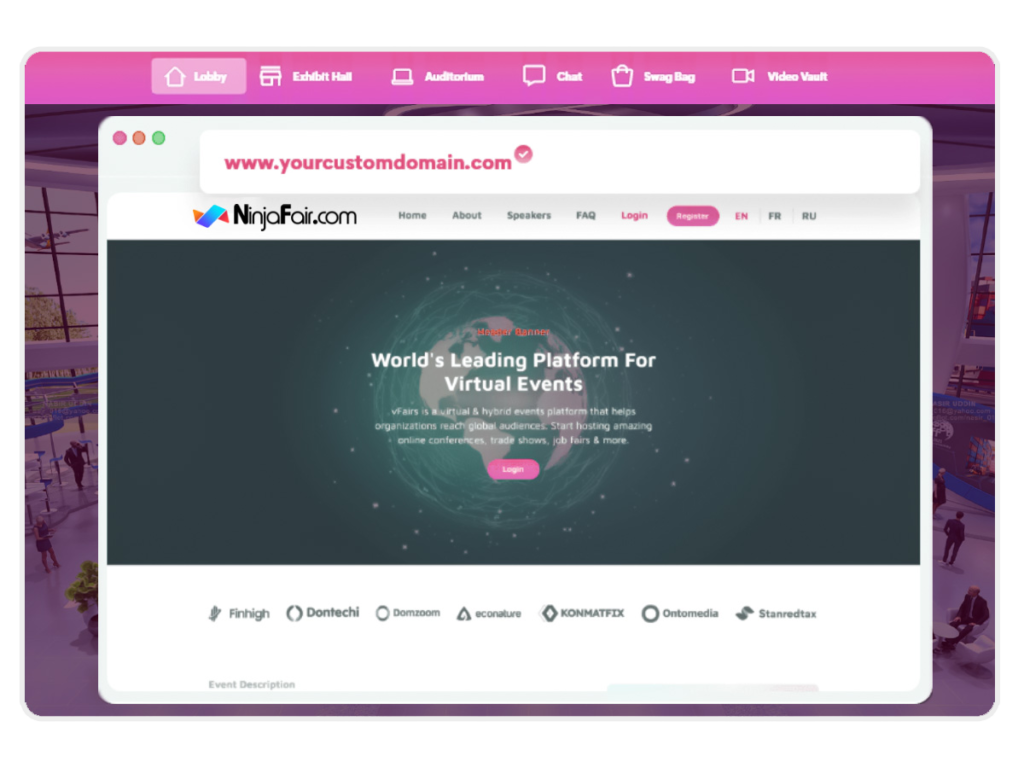 Introduction
Greet your audience with a trustworthy domain that is easy to remember. Customize your URL as per your requirement.
Custom
Landing Page
Take your audience through an expressive journey at your landing page select from a wide range of templates and modify them as per your requirements.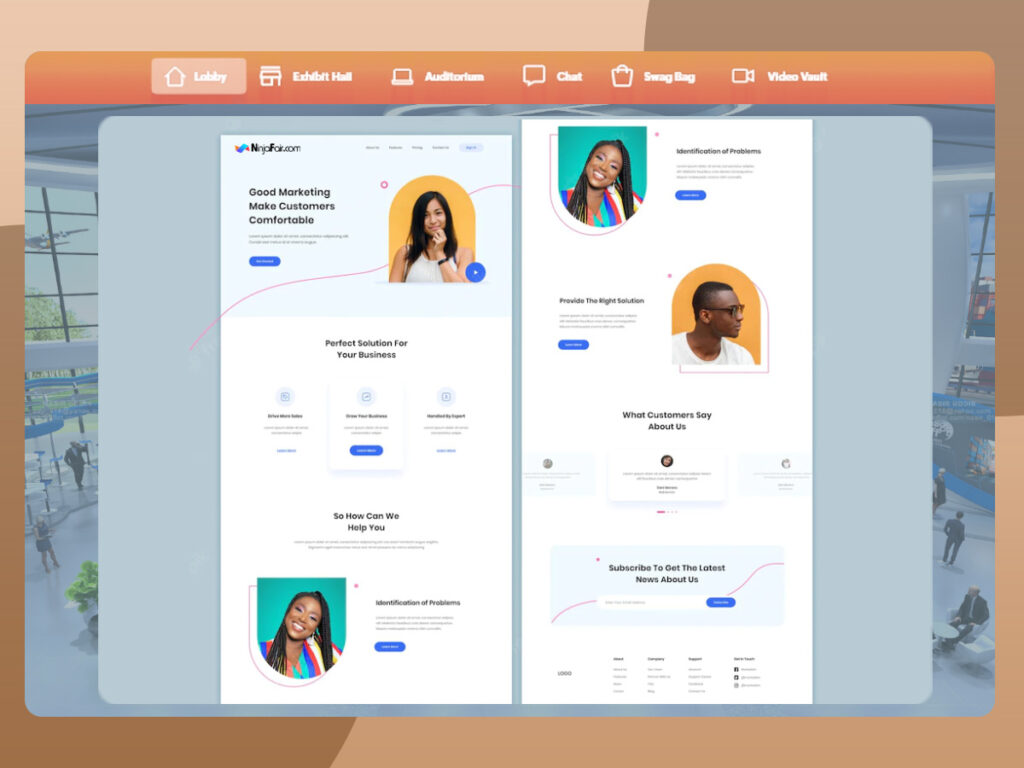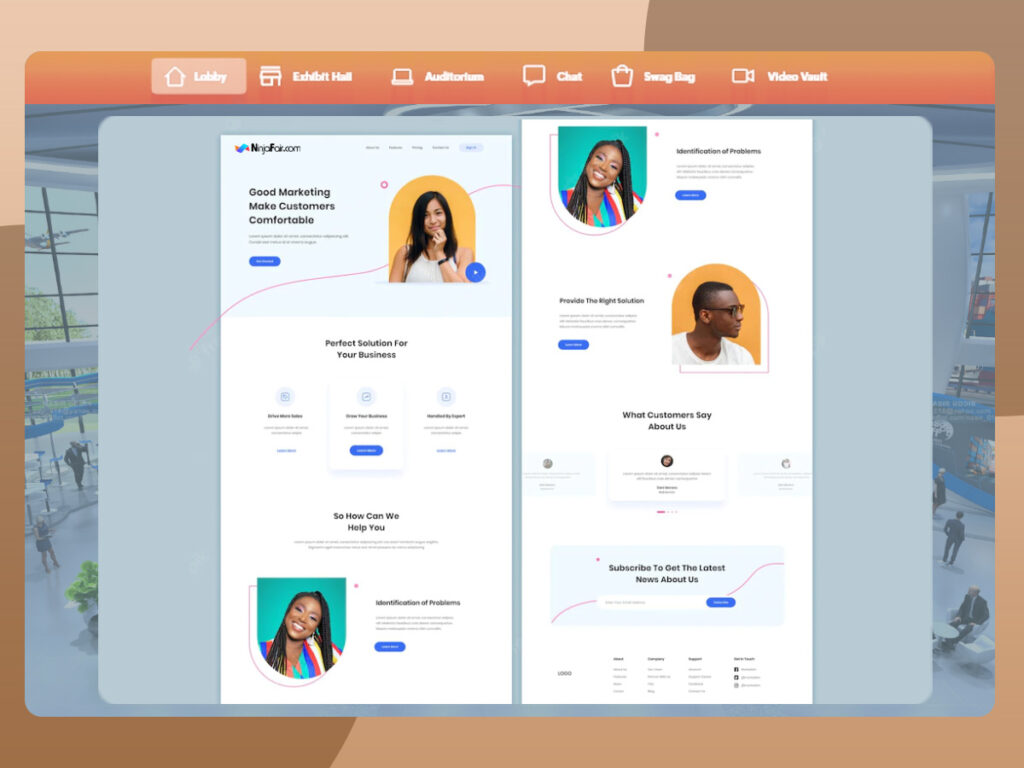 Multi-lingual
Expand your visibility by introducing multi-lingual content to your audience to help get along your exhibits more expressively.
Cross-
platform
NinjaFair enables users to access events and exhibitions through the device of their preference. An all-inclusive and adaptable platform for you, by you.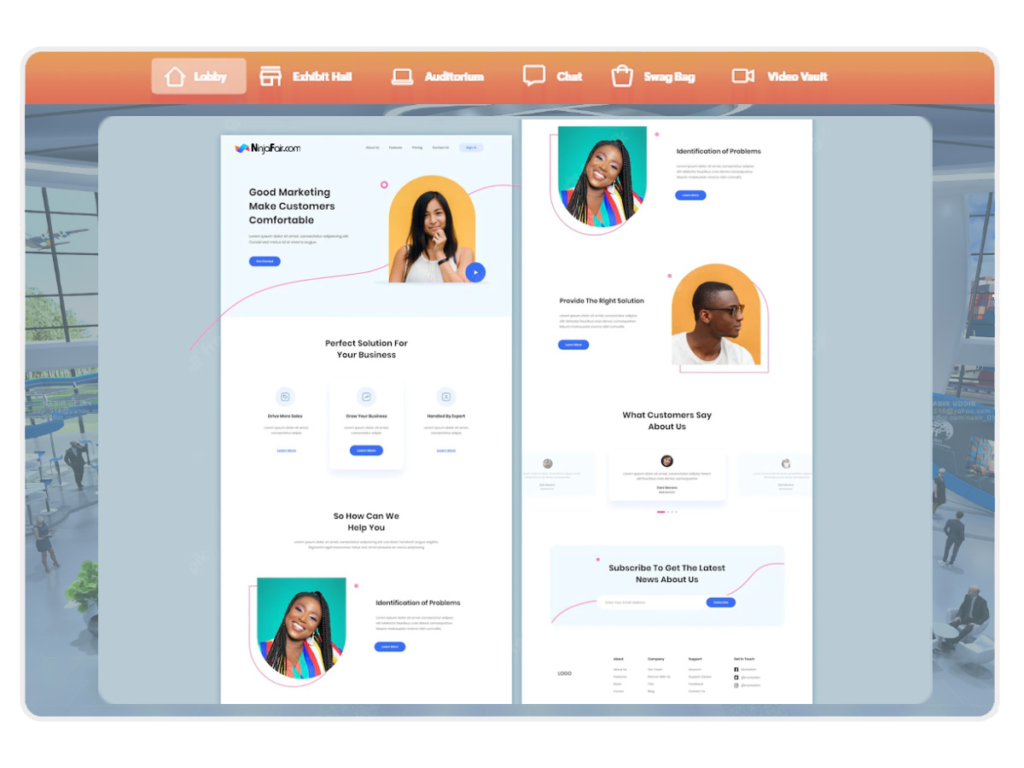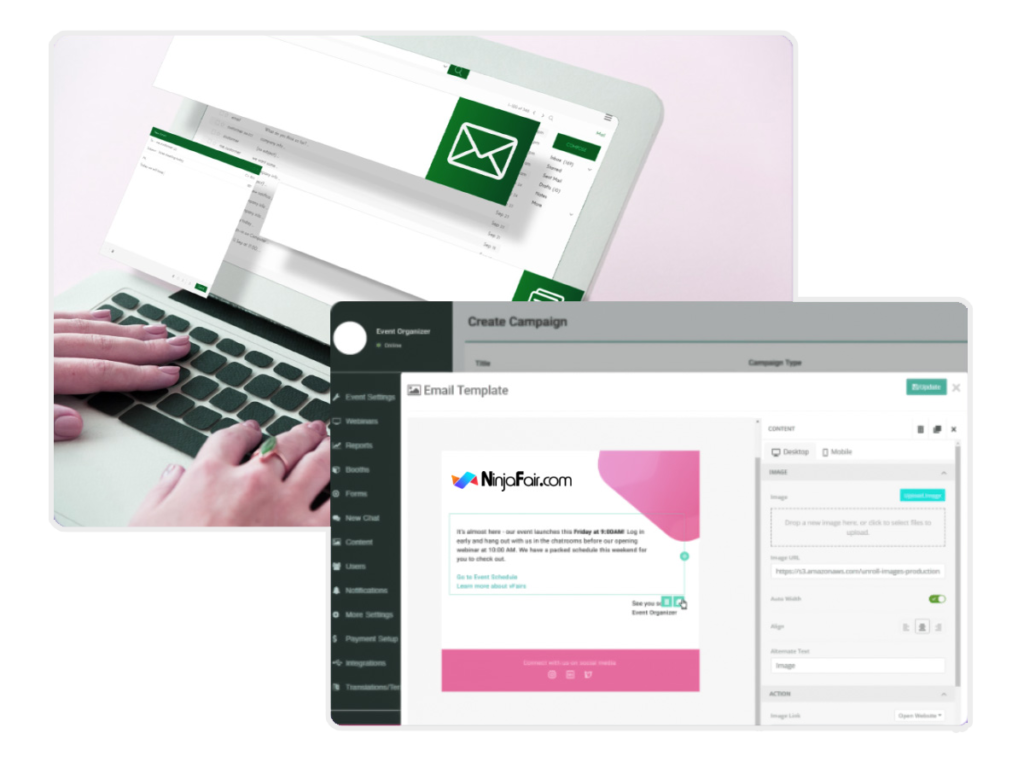 E-mailers
Don't let your target audience miss out on your event and information related to your event. Send customized e-mails to your targeted audience for higher conversions.
Audience
Do you already have a list of the people you want to showcase your event too? Import your list and send exclusive invites to join you as you take them through a mesmerizing 3D experience.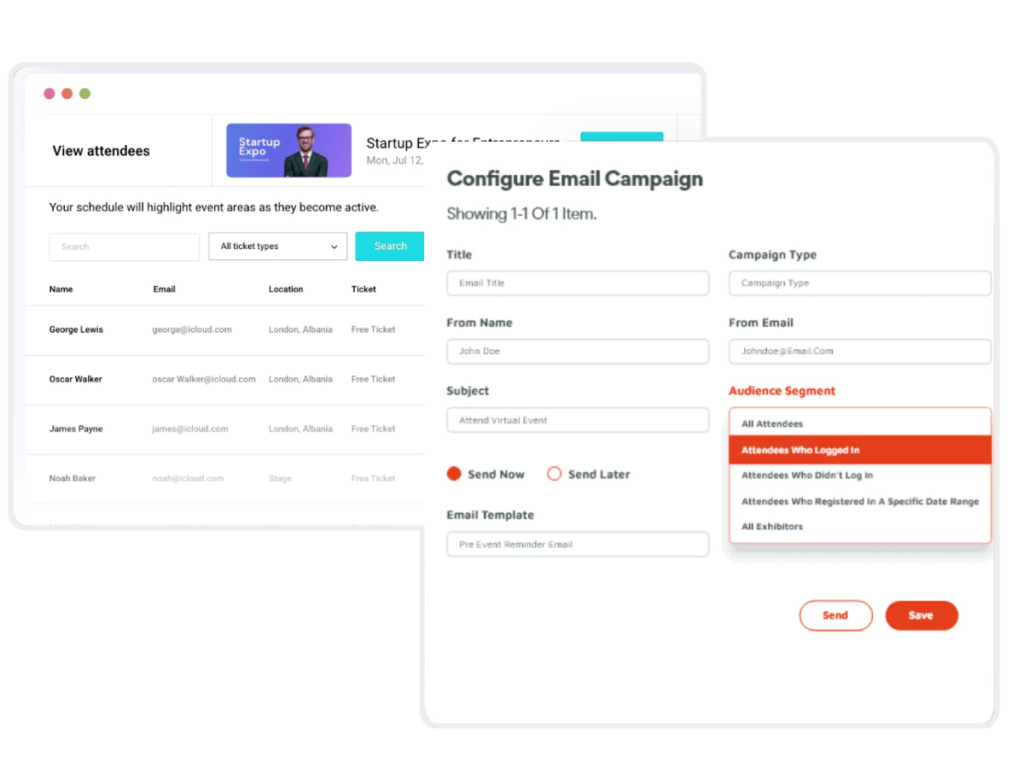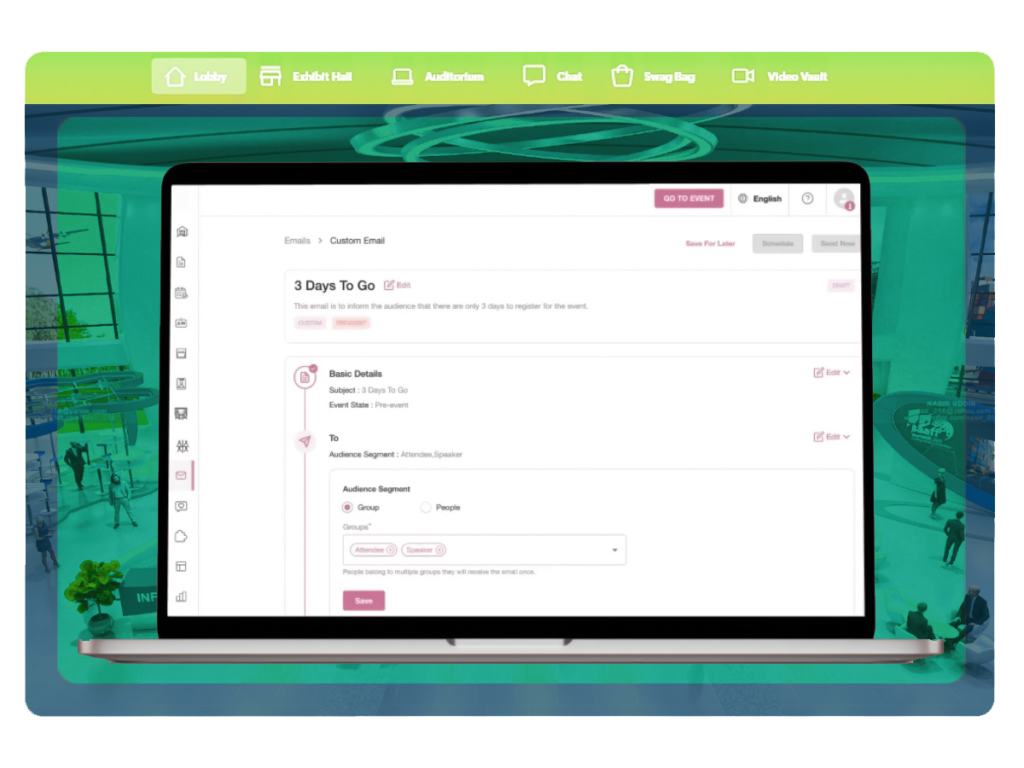 Stay
Informed
We at ninjaFair keep your audience informed about all the latest developments related to your event and exhibits: plan and schedule important updates and alerts for your prospective audience.
Automated
campaigns
Understand your audience's behavior, schedule your e-mails and engage with your audience at the right time.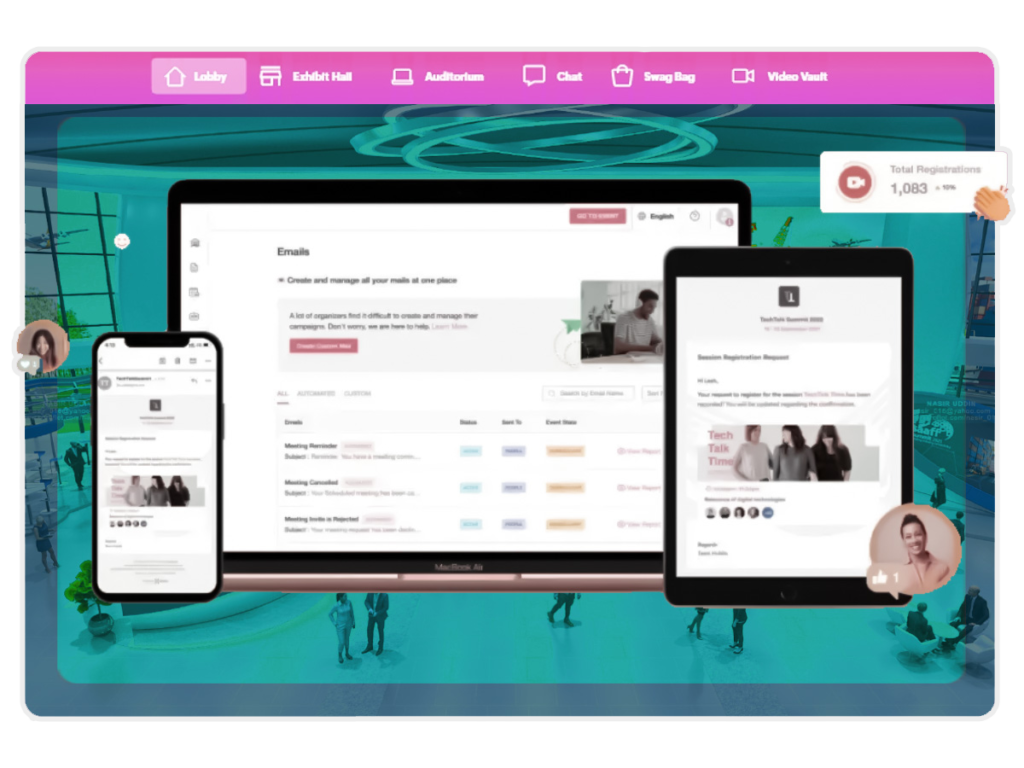 Capture every moment by using the best virtual platform