Event
Reports
Scale progressively with state-of-the-art reporting features
Top Features of the NinjaFair's Event Report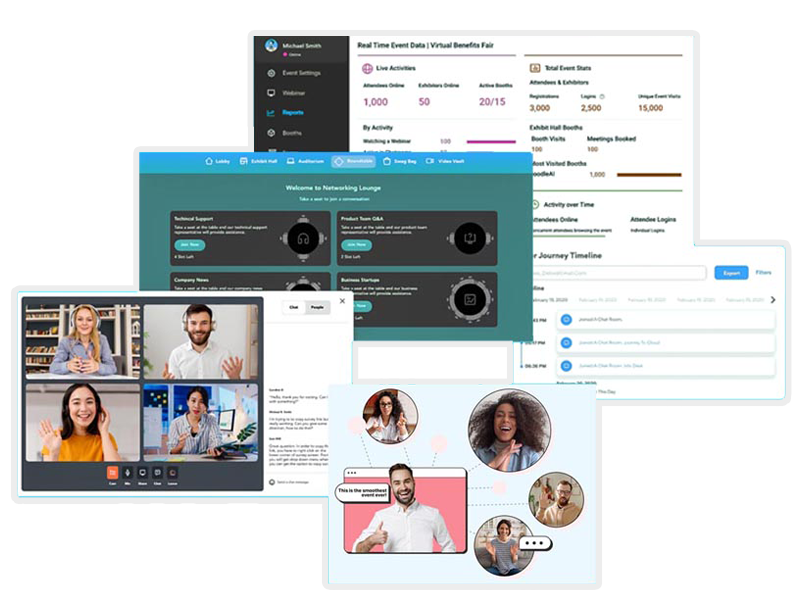 Progressive
Tracking
xplore impactful insights in real-time with NinjaFair and never let an opportunity to solve and enhance user experience size.
Specified
Heatmap
Wouldn't you want to understand how and what is intrigued about? NinjaFair enables you to map the individual customer journeys to help you sort prospective customers. See how your customers react to alerts, notifications, and takeaways.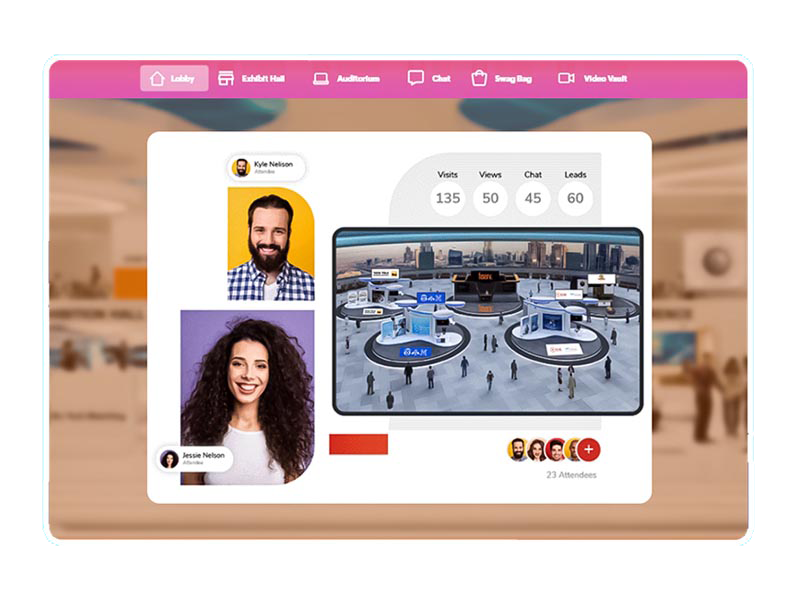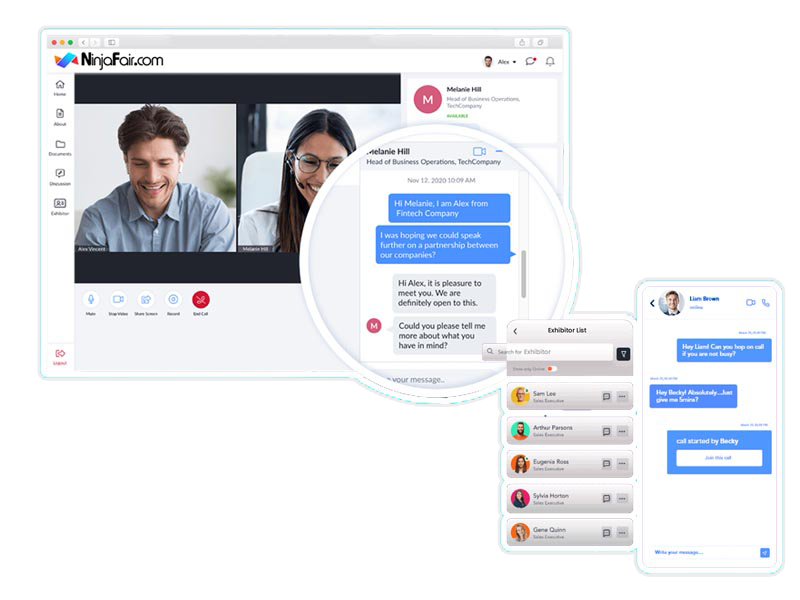 Exhibitor
Stats
We at NinjaFair understand how much your exhibits matter to you. We enable you to track deep insight to plan and improvise exhibits by making informed decisions. Track booth visits, video views, takeaways, and chat activities in real-time, leading to higher ROI.
Post-Event
Metrics
Experience reporting like never before with NinjaFair. Get access to a wide range of metrics from a detailed post-event report. Extract meaningful information in or as a pdf to share with your brands and sponsor. Analyze reports to make improvements for your next event, making it more impactful and scalable.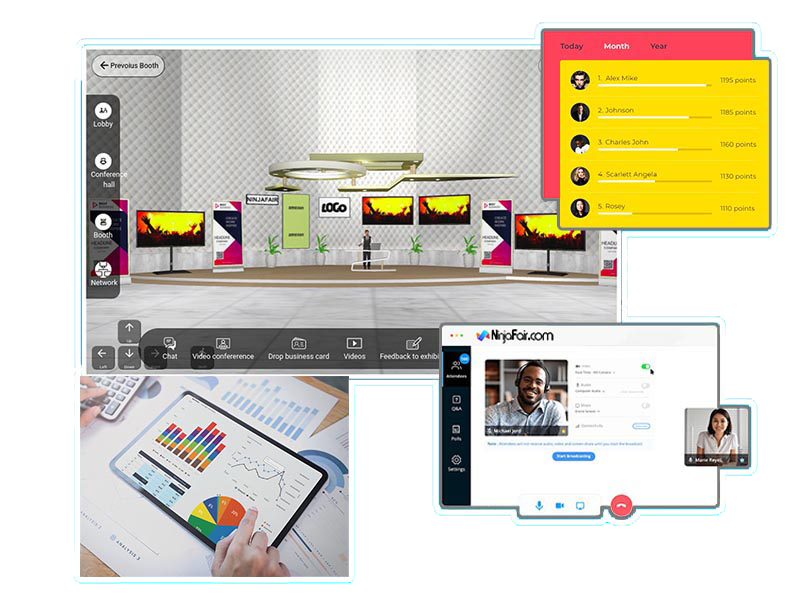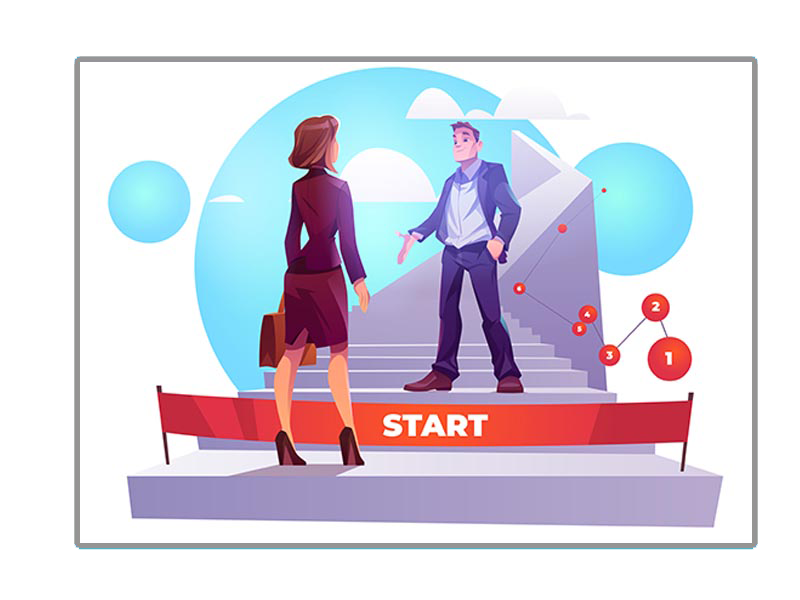 Audience
Carrier
As we welcome you to experience the new horizon of virtual reality. We don't restrict your audience from coming along with you. Extract your customer list and send out invites to prospective customers to join you as you introduce your brand to the world.
Contact Us
Excited to host an epic hybrid event with ninjafair? So are we! Get started right away!